For the Bitcoin Conference Changes in Amsterdam 2018, Studio Play was asked to design two light objects that symbolised the interconnectedness of the blockchain technology. We designed one large object for the main stage that served as a backdrop for the speakers and interviews.
We used the latest laser cutting techniques to shape this object. Later we connected 5000 individually addressable LEDS to play animations.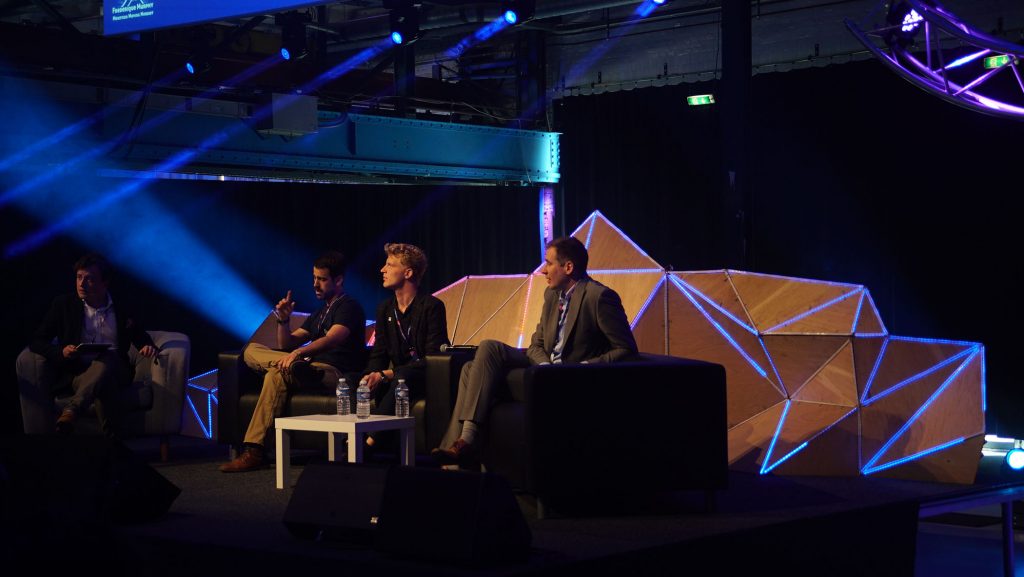 One smaller object was made made for the second stage. This object was based on an geometric primitive, but distorted in such a way that each view point gives rise to a new shape.
Behind the scenes…